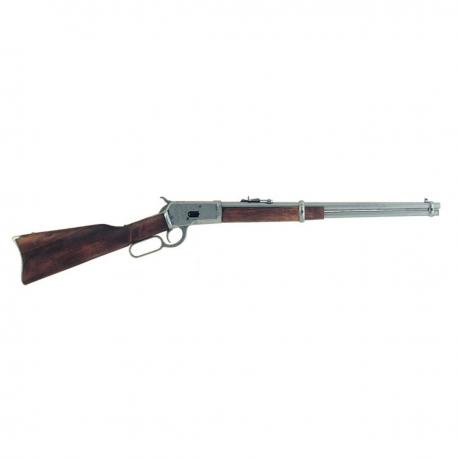  
Denix 1068/G Winchester Mod. 92 lever Action Carbine
Denix 1068/G
This popular model was known as the 'little 86' and for it's fast and smooth action. Complete with wood stock and working lever action. Can not be made to fire. For use of collectors, as a beautiful decorative accessory or in theatrical presentations, film making prop, or reenactment.
Length: 94 cms. / 37 inches
Weight: 2520 grs. / 5.5 lbs.