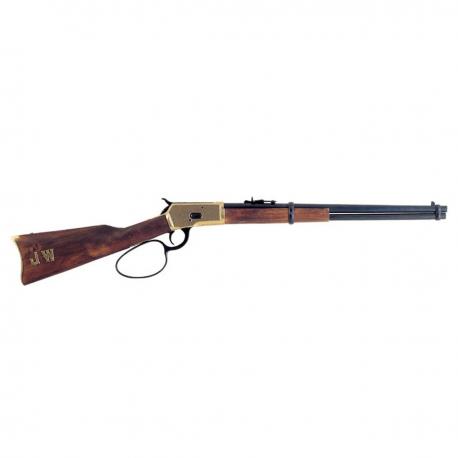  
Denix 1069 Winchester 1892 Mod.92 Lever-Action Rifle Replica
Denix 1069
The 1892 Winchester rifle, descendant of the Henry and 1866 'Yellow Boy' rifles, was made from 1892 until 1941 and total production was in excess of one million pieces. Many variations and calibers were introduced over the course of the 50 years production, but the basic design was largely unaltered and the fact that many are still in use today as hunting rifles bears testimony to the reliability and longevity of the gun. This non-firing replica clearly demonstrates the workings of the famed lever action.
A must for the collector!

OVERALL LENGTH: 94 cms. / 37 1/8"
WEIGHT: 2530 grs. / 5lb 12oz